Ambon Jazz Plus Festival :: Story Over the Years
Season 1 // 2009
It All Started in 2009
First held in October 2009, the Ambon Jazz Plus Festival was an instant success and featured 120 national and international performers showcasing music ranging from jazz to hip hop to R&B to soul, to world beat and even gospel. This led to the word "Plus" being added to the festival's official title, to indicate that it's more than just a jazz event.
Event Premiere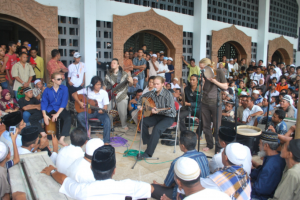 Pra AJPF 2009 – DEBU performed a pre-concert at the front porch of the Al-Fatah Mosque in Ambon.
Pra AJPF 2009 – Michael Sembello (USA) dan Wilkins (Puerto Rico) cleaned beach together with the locals from Erie Village.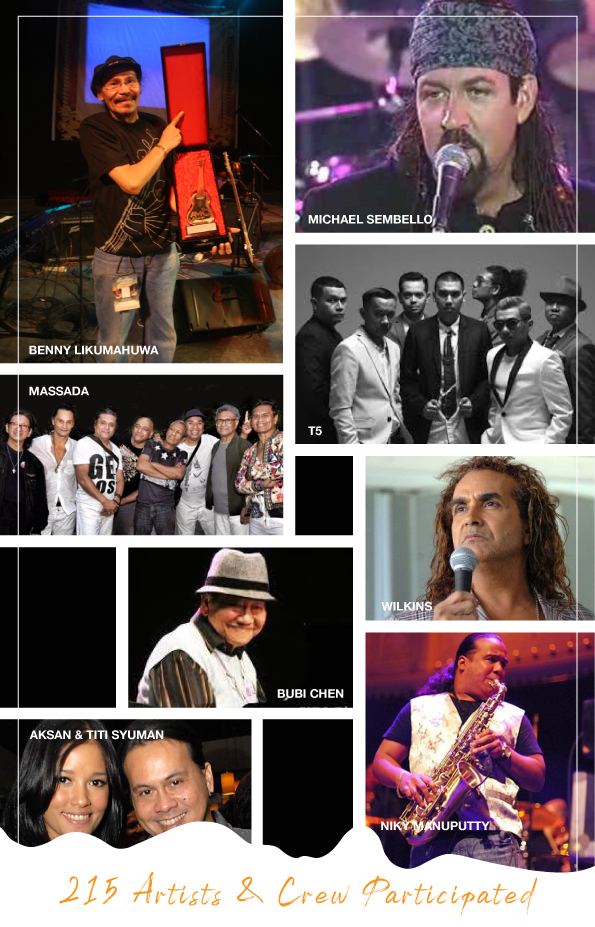 Season 2 // 2010
Season 3 // 2011
Season 4 // 2012
Season 5 // 2020